Lauren Helen Graham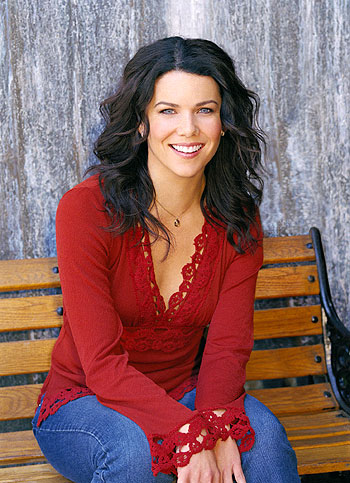 She plays Lorelai Gilmore on Gilmore Girls
Lauren Graham plays Lorelai Gilmore, the mother on Gilmore Girls.
About Lauren Graham
Birthname: Lauren Helen Graham
Birthdate: March 16, 1967
Birthplace: Honolulu, HI
Growing up an avid equestrian in Northern Virginia, she attended Barnard College in New York, where she majored in English. She then earned an M.F.A. in acting from Southern Methodist University.
Shortly after arriving in Los Angeles, Graham quickly landed a recurring role as Richard's (Malcolm Gets) relentlessly sunny girlfriend, Shelly, in the first season of Caroline In The City. Recurring roles followed as Graham played an efficiency expert hoping to downsize the staff of NewsRadio and a Los Angeles studio executive who pursued Benjamin Bratt when his marriage was on the rocks on Law & Order. In addition, Graham guest-starred on Seinfield and 3rd Rock From The Sun. She was a regular on the comedy series Conrad Bloom and Townies and then starred as a high school administrator dealing with her disruptive niece on M.Y.O.B. prior to landing the role of Lorelai on Gilmore Girls
Showing her versatility in both comedic and dramatic roles, Graham appeared on the big screen opposite Keanu Reeves in the Warner Bros. feature film Sweet November. She starred in the independent film Dill Scallion on VH-1, which was a mockumentary on the world of country music in which Graham had very big hair. Graham's first feature film was the thriller Nightwatch, starring Patricia Arquette and Ewan McGregor. She also played Renee Zellweger's best friend and confidante in the Meryl Streep drama One True Thing.
She currently lives in Los Angeles, California.
About Her Character, Lorelai
Lorelai Victoria Gilmore was born April 1968. She was named after her father's mother, Lorelai "Trix" Gilmore and is Rory's mother. She was raised in Hartford, Connecticut.
Her wealthy socialite parents, Richard and Emily, raised her to be a proper young lady of good breeding. They had her future in society planned out and arranged for her to come out to society after her sixteenth birthday, but Lorelai was always rebellious and resentful of her structured and sheltered upbringing.
Lorelai dated Christopher Hayden, son of Straub and Francine Hayden while in high school, and became pregnant right before her society debut, which embarrassed and disappointed her parents. Christopher's and Lorelai's parents tried to convince them to marry, and Christopher was amenable, but Lorelai refused. When she realized she was in labor, she took a taxi to the hospitial alone.
After her daughter was born, named Lorelai Leigh Gilmore, nicknamed Rory, she lived with her parents for a year before running away to find a job at the Independence Inn in Stars Hollow. The owner of the inn, Mia, took her in gave her a job as a maid, and let her Rory live in the potting shed. Lorelai worked her way up over the years, and was eventually promoted to manager. The inn is where she met her best friend, Sookie St. James, a talented chef.
Eventually the Independence Inn burned down. Lorelai and Sookie owned and operated The Independence catering Company in order to fund renovation of the Dragonfly Inn, their long-term dream.
She has had many relationships over the years. Besides an on-again, off-again relationship with Rory's father, Lorelai's romantic relationships have included Alex Lesman, an outdoorsy coffee house entrepreneur (for whom she learned to fish), Max Medina, a teacher at Chilton, Jason "Digger" Stiles, and Luke Danes, the owner of the local diner and Lorelai's longtime friend. Lorelai remained friends with Christopher and helped him cope with the birth of his daughter Georgia, nicknamed Gigi, after his girlfriend Sherry Tinsdale, deserted them. However, Lorelai broke off contact with him after he attempted to break up her relationship with Luke. She proposed to Luke and he accepted. Luke and Lorelai end up delaying their original wedding date, and continue to postpone as Luke tries to make up for lost time with April. Lorelai eventually grew impatient and resentful of Luke taking so long to sort out things with April. She gives him an ultimatum - elope with her now or never - and before even giving him time to think it through, she storms away from him, apparently ending their relationship, and then goes and sleeps with Christopher, unbeknownst to Luke.
Melissa McCarthy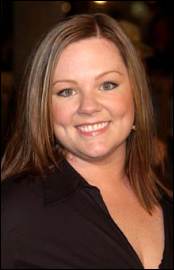 She plays Sookie St. James on Gilmore Girls
Melissa McCarthy plays Sookie, Lorelai's best friend on Gilmore Girls.
About Melissa McCarthy
Birthname: Melissa McCarthy
Birthdate: Aug. 26, 1969
Birthplace: Plainfield, IL
Melissa is a natural-born comedian with credits that include film, television, stand-up and theatre.
Born and raised in Plainfield, Illinois, just outside of Chicago, Melissa first made her mark on the comedy stage, performing stand up in New York at The Improv and Stand Up New York. At the same time, she recieved dramatic training from The Actors Studio in New York and starred in a variety of stage productions throughtout the city.
Since moving to Los Angeles, McCarthy's quick wit gets a workout almost every weekend as a member of The Groundings Main Company, a world-renowned improved and sketch troupe.
McCarthy's recent television and feature film work includes roles in Curb Your Enthusiasm and The Life of David Gale, with Kevin Spacey. Her previous credits include White Oleander with Michelle Pfeiffer, Pumpkin with Christina Ricci and Go, directed by Doug Liman. In addition, McCarthy starred in John August's short film God as a young woman having gossipy phone conversations and a short-lived spat with the Almighty.
She also recently turned her creative attentions to writing, directing, and producing, creating the short film Polk Valley and playing the main character.
Melissa married Actor Ben Falcone in Los Angeles on October 8, 2005. Ben stars in the comedy Joey.
She currently lives in Los Angeles, California.
About her character, Sookie
Sookie St. James Mellville is a warm, kind-hearted, clumsy, ditzy, brilliant chef, who has control issues when it comes to her food. She has an (apparently completely deserved) stellar national reputation, which makes one wonder why she's putzing around in little Connecticut inns, but it does help to make her one of the few people Emily Gilmore likes.
She married Jackson Melville, her produce supplier, and they have two children: Davy, and Martha. She and Jackson chose to have a home birth for Davey, but went to the hospital for the next birth. She and her family live in the house she owned before she started dating Jackson.
Sookie and Lorelai co-owned and operated the Independence catering company to earn money to help fund renovations on the Dragonfly Inn after the Independence Inn burned down
Scott Patterson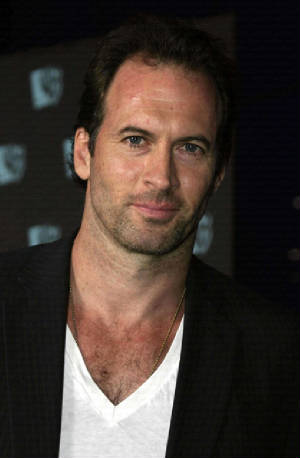 He plays Luke Danes on Gilmore Girls
Scott Patterson plays Luke, Lorelai's fiancee and long time friend on Gilmore Girls.
About Scott Patterson
Birthname: Scott Gordon Patterson
Birthdate: Sept. 11, 1958
Birthplace: Philadelphia, Pennsylvania
Scott was born in Philadelphia, Pennsylvania and raised in New Jersey. He attended Rutgers University and pursued a degree in comparative literature. He studied acting in New York with renowned acting coaches Robert Lewis and Sondra Lee. He was exposed to the teachings of such luminaries as Paul Newman, Arthur Penn and Frank Corsaro at The Actors Studio, where he appeared in numerous productions, including Rasputin and Miss Julie.
Scott recently completed filming the leading role in the feature film Her Best Move, directed by Norm Hunter and co-starring Lisa Darr. He also appeared on the big screen in Little Big League, with Timothy Busfield and Jason Robards, and in Three Wishes, with Patrick Swayze and Mary Elizabeth Mastrantonio. He also starred in the independent films Highway 395 and Rhapsody in Bloom, with Penelope Ann Miller.
On television, he has landed romantic roles guest-starring opposite some appealing leading women. On Seinfield, Patterson was deemed "sponge-worthy" by Elaine (Julia Louis-Dreyfus). He had a profound effect on Grace (Debra Messing) in the "Das Boob" episode of Will & Grace, and he played the love interests of Jennifer Grey in It's Like, You Know and Sharon Lawerence in Fired Up. He also guest-starred on Arli$$ and Get Real.
Among Patterson's recent projects in voicing the character of Lieutenant Farraday in the 2004 Justice League Unlimited, from Warner Bros. Animation.
He dropped out of Rutgers University to play baseball for community colleges in Flordia and Arizona. (1980) Drafted into the minor baseball leagues and played with The New York Yankees, The Altanta Braves and The Texas Rangers for eight years before being dropped.
Scott lives in Los Angeles, California
About his character, Luke
Lucas "Luke" Danes is the owner of his eponymous diner, housed in what was formerly his father's hardware store, The sign "Williams Hardware" still hangs in front of the diner. He is a gruff, burly man with a constant five o'clock shadow that never evolves into a full grown beard. One of a few eateries in the town of Stars Hollow (others include Al's Pancake World and Weston's Bakery), it is frequented by the Gilmores, and Lorelai Gilmore's main sorce of morning coffee. While he is not a full blown father figure to her, Luke dotes on Rory and she in turn likes him.
Luke was raised in Stars Hollow. He attended Stars Hollow High, and excelled on its track team.
Luke's father ran Williams Hardware, and had a reputation about town as a stubborn and terse man. Despite this, Luke held his finger in high regard.
Luke's sister LIz appears on occasion in Stars Hollow, and recently moved there. Luke generally interacts with her by trying to fix her problems, as she is characterized as being stilted both emotionally and intellectually, sometimes even lacking the most common of sense. The predominant problem is Jess Mariano, Liz's rebel-without-a-cause son, who arrives at Luke's doorstep after being sent away by his mother.
Luke had a long relationship with a professional photographer named Rachel, and was later "accidentally" married to (and later divorced from) girlfriend Nicole Leahy, a corporate lawyer. After on-and-off flirtation, Luke and Lorelai finally got together. Lorelai's parents, specifically her mother Emily, vehemently disapproved of the relationship, as she felt that Luke, as a blue-collar working man, was not good enough for her blue-blooded daughter, Lorelai, and tried to use Rory's father Christopher to break them up. After breaking up, and getting back together, Lorelai proposed to Luke, and he accepted.
When Luke's daughter April came into the picture, Luke unintentionally alienated Lorelai, as he felt that his relationship with April and his relationship with Lorelai should be separate things, at least for a while. When Lorelai eventually found out, they ended up postponing their wedding. As time passed, Lorelai grew impatient with Luke's attentiong being drawn to April and resentful of the fact that she was being forced to wait again for the man she fell in love with. After giving Luke a ultimatum and him saying, "I can't do this", Lorelai stormed away from him, apparently ending their relationship, and went back to Christopher, whom she then sleeps with, unbeknownst to Luke.
The backwards blue baseball cap that Luke always wears was a gift from Lorelai. He is also known for his trademark flannel shirts.
Yanic Truesdale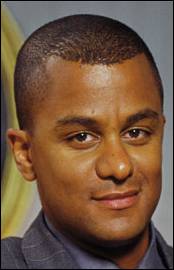 He plays Michel Gerard on Gilmore Girls
Yanic Truesdale plays Michel, works at the desk of Dragonfly Inn on Gilmore Girls.
About Yanic Truesdale
Birthname: Yanic Truesdale
Birthdate: March 17, 1970
Birthplace: Montreal, QC
Yanic was born and raised in Montreal, Quebec, Canada. He got into acting "by accident" at age 17 when he decided on a whim to audition for acting school with a friend. Though his friend was turned down Truesdale got in, and soon discovered a passion for acting. He graduated from the National Theatre School of Canada when he was 20 and the talented actor was quickly in demand.
His first big break came with a starring role in He Shoots, He Scores, a hugely popular Canadian television series about hockey. A six-year role on the series The Duval Family followed, during which Truesdale also found time to co-host a live daytime talk show for teenagers called Special Delivery.
Truesdale was later nominated for a Gemini Award (the Canadian equivalent of the Emmy) for playing the only black child of white parents on the sitcom Roommates. The role mirrored his own life offscreen, as Truesdale was raised solely by his mother, who is Caucasian.
On stage, his hilarious peformance as the maid in the long-running Canadian production of The Bird Cage earned him rave reviews.
After many professional accomplishments in Canada, Truesdale decided it was time for new challenges. He studied at the Lee Strasberg Theatre Institute in New York and moved to Los Angeles, which he now calls home, and enjoys dual citizenship. The self-described "movie maniac" sees several films each week and also enjoys writing and traveling.
About his character, Michel
Michel Gerard is a native of France who attended the Ecole Hoteliere de Geneve, of the finest hospitality schools in the world. He is extremely style-and diet-conscious; he cut out carbohydrates completely and lives on a calorie-restricted diet.
He worked as the concierge at the Independence Inn with Lorelai and Sookie, and followed them to the Dragonfly when it opened.
Michel adopted a pair of Chows, Paw-Paw and Chin-Chin, whom he treats like his children, he is very close to his mother Gisele, and he is a Celine Dion fan.
He is snobby and curt, but can be witty and kind to his friends. He values his partnership with Lorelai and Sookie, so much that he pitched a fit, concerned that they will not hire him to work at the Dragonfly.
Kelly Bishop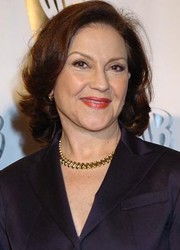 She plays Emily Gilmore on Gilmore Girls
Kelly Bishop plays Emily, Lorelai's mother and Rory's grandmother on Gilmore Girls.
About Kelly Bishop
Birthname: Carole Kelly Bishop
Birthdate: Feburary 28, 1944
Birthplace: Colorado Springs, Colorado
The Colorado Springs native grew up in Denver, Colorado, where she trained to be a ballet dancer. At 18, she headed to New York and landed her first job dancing in a year-round ballet company at Radio City Music Hall. Bishop danced in Las Vegas, summer stock and on television until she was cast in 1967 in Golden Rainbow, her first Broadway role.
Her big break came when she was cast as the sexy, hard-edged Sheila in A Chorus Line. She won Tony and Drama Desk Awards for her performance, giving her the confidence she needed to evenutally leave the acclaimed original ensemble to pursue a dramatic acting career.
It wasn't long before she was cast oppsite Jill Clayburgh in Paul Mazursky's big screen drama, An Unmarried Woman. She went on to play "mom" to several high-profile stars in numerous features: Jennifer Grey's mother in the box-office hit Dirty Dancing. Howard Stern's mother in the Betty Thomas-directed comedy Private Parts and Tobey Maguire's mom in Wonder Boys. Her additional feature credits include Blue Moon, Cafe' Society, Miami Rhapsody, Queen Logic and Me and Him.
On television, Bishop starred in the Mike Nichols series The Thorns and played Lisa Ann Walter's mother on My Wildest Dreams. She has guest-starred on Law & Order, Law & Order: Special Victims Unit and Murphy Brown.
Bishop's extensive theatre credits include the lead in the Broadway production of Six Degrees of Separation, as well as Broadway productions of Neil Simon's Proposals, the Tony Award-winning The Last Night of Ballyhoo and Bus Stop. She also has starred in numerous regional theater and off-Broadway productions.
When she's not working, Bishop practices Pilates and aerobics, and enjoys gardening and hiking. She is an animal enthusiast.
Her husband, Lee Lonard, is host of 'Jersey Talkin' on Channel 12, New Jersey. He was also the host of 'Midday Live" a long-running local talk show on New York's WNYW- TV. Leonard was also an anchor at ESPN.
She currently resides in New Jersey.
About her character, Emily
Emily Gilmore is a Protestant, conservative member of New England society and a member of the Daughters of the American Revolution. She was raised by a strict social code and graduated from Smith College, of the "Seven Sisters". After she married, she dedicated herself to furthuring her husband Richard's career. As a result, she spends much of her time arranging charity events, and she is very concerned with propriety and appearances. She is difficult to please, and is incapable of keeping a maid very long no matter how well she pays them. They quit or are fired in rapid succession for reasons like singing or walking too heavily. Many people have judged her to be a snobbish and haughty woman.
Emily is heavily involved in Hartford society. Besides being a member of the Daughters of the America Revolution, she is also a member of the Symphony Fundraising Committee, the President of the the Horticultural Society, and a Co-Chair of the Starlight Foundation. She is a board member on the Hartford Zoological Silent Auction, the Mark Twain House Restoration Fund Luncheon, and the Harriet Beecher Stowe Literacy Auction.
Emily and Richard had one child, Lorelai, whom they tried to raise in a manner befitting people of their social position, but Lorelai was rebellious. She got pregnant at 16, right before her society debut, gave birth to Emily's sole grandchild Rory, and ran away from their home in Hartford, Connecticut a year later. Emily had very limited contact with her daugther for most of her adult life, and though they have gotten to know each other better as adults, they still have a somewhat strained relationship. While they share many fights and battles some rare tender moments, that show that Emily Gilmore clearly loves her daughter- and vice versa. Emily sometimes meddles in Lorelai's life because, viewing Lorelai as living in a state of arrested development, judges that Lorelai is still unable to differentiate what is and is not best for herself, so Emily takes matters into her own hands to correct the situation. Such an example of this is when she trired to break up Lorelai from Luke Danes, the gruff, burly diner owner, whom Emily felt ws not good enough for Lorelai. However, she accepted Lorelai and Luke as a couple. Emily dotes on Rory, however, she and Richard made it financially possible for Rory to attend the exclusive Chilton Preparatory school as well as Yale University. They also gave her a 2003 Toyota Prius as her high school graduation gift.
Emily and Richard were separated, and Emily even tried dating another man, Simon McLane. Though the date went well, it primarily made Emily realize how much she missed Richard. They soon reconciled and renewed their vows.
Emily and Richard took Rory into their house after she had dropped out of Yale and had been arguing with Lorelai. When Rory moved out again, she got into a conflict with her grandparents, and her grandmother in particular, partly because Rory felt controlled by Emily, just like her mother had many years earlier. Some of the issues that had to be worked out where somehow solved, but things still are not completely alright between them.
Edward Herrmann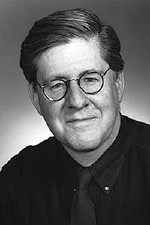 He plays Richard Gilmore on Gilmore Girls
Edward Herrmann plays Richard, Lorelai's father and Rory's grandfather on Gilmore Girls.
About Edward Herrmann
Birthname: Edward Herrmann
Birthdate: July 21, 1943
Birthplace: Washington, DC
His work on Broadway includes Mrs. Warren's Profession, for which he won a Tony Award; The Philadelphia Story, for which he earned a Tony nomination; Plenty and Love Letters.
On the big screen, Herrmann has created memorable characters in Nixon, Ritchie Rich, Born Yesterday, Lost Boys, Compromising Positions, The Man With One Red Shoe, The Purple of Cairo, A Little Sex, The Great Gatsby, Annie, Reds, The Great Waldo Pepper, The Day of the Dolphin, Critical Care, Overboard, Big Business, Mrs. Soffel, Takedown, The Paper Chase, Double Take, The Cat's Meow, Down and The Emperor's Club and Welcome To Mooseport. Herrmann also co-starred in the Coen brothers feature film Intolerable Cruelty. His most recent films include Martin Scorcese's The Aviator, as well as Bereft, opposite Tim Daly, and Relative Strangers, opposite Danny Devito.
He appeared on television in a six-episode story arc on The Practice, which earned him a 1999 Emmy Award. He also guest-starred in the 200th anniversary episode of Law & Order and in recurring role on Oz. Herrmann received additional Emmy nominations for his work on St. Elsewhere, the movie Concealed Enemies and Eleanor and Franklin: The White House Years.
Among his television movie credits are Atomic Train, Vendetta, Hallmark Hall of Fame's St. Maybe, Pandora's Clock, Soul of the Game, What Love Sees, Face on the Milk Carton, The End of a sentence, Fire in the Dark, Murrow, The Lawrenceville Stories, Electrical Grandmother, A Love Affair: The Eleanor and Lou Gehrig Story and Last Act is a Solo.
Herrmann frequently returns to the stage. He performed in Neil Simon's play, The Dinner Party, at the Mark Taper Forum in Los Angeles and at the Williamstown Theatre Festival in the play Educating Rita, directed by the late Bruce Paltrow.
Herrmann also carries a full schedule of recording books on tape, having recorded over 50 thus far, including the latest novel in Tom Clancy's Net Force series. In 1999, he was awarded an AUDIE Award for his work in the complete recording of The King James Bible.
Additionally, he serves as the narrator for the A&E Channel's History Lost and Found and the series Founding Fathers. He also continues his work as the announcer for the History Channel as well as hosting the series The Ultimate Auto, which has established Herrmann as a leading figure among automobile hobbyists. With six automobile restorations to his credit, Herrmann is an active participant in rallies and car shows.
He is a graduate of Bucknell University. He was a member of the Phi Kappa Psi fraternity at Bucknell University. He grew up in the Detroit area, studied drama in England at the London Academy of Music and Dramatic Art and performed in several repertory stage productions in the Dallas area early in his career. His career spans 3 decades. His first starring role on television was Richard Gilmore on Gilmore Girls.
Edward was recently honored by his alma mater for outstanding achievement in his profession. He loves restoring classic cars. He has several in his collection.
About his character, Richard
Richard Gilmore is the father of Lorelai Gilmore, grandfather of Rory Gilmore, and husband of Emily Gilmore. His mother was named Lorelai "Trix" Gilmore, the inspiration for his daughter's name. His father was Charles Gilmore, who died. Richard's mother and father were second cousins, a fact that disgusted Lorelai and Rory very much. His mother also disliked Emily greatly and wanted Richard to marry his previous girlfriend, Pennilyn Lott, instead, and tried to force him to end his relationship with Emily all the way up to their wedding day, but Richard stuck to his guns because he truly loved Emily.
Richard works as the executive vice-president for the Gehrman-Driscll Insurance Corporation. He retires for a bit, but finds retired life to be dull and thrives on working hard. He then goes out to start his own business. He is a proud Yale Alumnus, and is very proud that his granddaughter attends this university as well.
Though Richard loves being part of the Hartford Elite, he hates the events his wife drags him to, like for instance her meetings with the DAR.
Like Emily, Richard disapproves of many of Lorelai's decisions, but unlike Emily, he prefers not to meddle in things. To that end, Emily tends to be the proactive one while Richard tends to be more reactive. There's no doubt, however, that he is just as disappointed as Emily of what Lorelai did.


Kimberly Alexis Bledel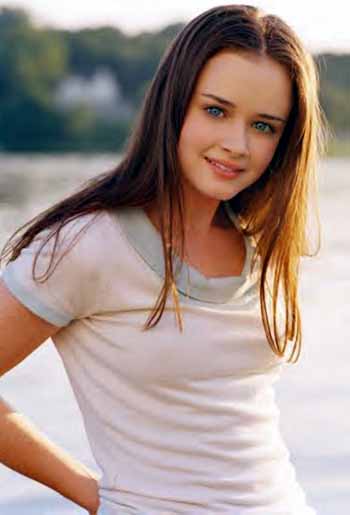 She plays Rory Gilmore on Gilmore Girls
Alexis Bledel plays Rory Gilmore, the daughter on Gilmore Girls.
About Alexis Bledel
Birthname: Kimberly Alexis Bledel
Birthdate: Sept. 16, 1981
Birthplace: Houston, TX
Alexis began her acting career in community theatre in her hometown of Houston, Texas. She also modeled in New York during her school breaks. Before winning the role or Rory Gilmore, Bledel attended NYU Film School to study writing and directing.
Alexis made her feature film debut in Tuck Everlasting, based on the acclaimed novel by Natalie Babbitt. The film also stars Ben Kingsley, William Hurt, Sissy Spacek, and Jonathan Jackson. Alexis' other films include Bride and Prejudice, and Indian musical version of Jane Austin's Pride and Prejudice, directed by Gurinder Chadha (Bend It Like Beckham), and the upcoming independent film I Am Reed Fish, with Jay Baruchel (The WB's Just Legal).
Alexis attended New York University's Tisch School of Arts as a film major for a year.
Her parent's nationalities are Mexican and Argentinian; her ethnic background includes German and Spanish. She didn't grow up speaking English, she learned it in school. She has one brother, Eric David Bledel.
Interesting Fact: Alexis hates coffee, while her character "Rory" on Gilmore Girls consumes it daily, she drinks coca-cola out of the supposed coffee mugs!
Her audition for Gilmore Girls was her first ever. She moved to L.A. when she joined the Gilmore Girls (2000) cast. She is currently dating Milo Ventimiglia.
About her character, Rory
Lorelai Leigh Gilmore, better known as Rory was born on October 8, 1984 at 4:03 AM to her then 16 year-old parents, Lorelai Victoria Gilmore and Christopher Hayden. She is the great-granddaughter of yet another Lorelai Gilmore, her grandfather's mother. After a few months in her grandparents' home in Hartford, Connecticut, Lorelai took Rory and left for Stars Hollow, a small town located about a half hour away. Lorelai arrived at the Independence Inn, looking for a place to stay and a job. Mia, the owner of the inn, pitied her and hired her as a maid. Rory and her mother lived in a potting shed in the back of the inn until they were able to afford a house in town.
Within these years, Rory befriended Lane Kim, and became extremely close to her mother, often acting more like her sister and her daughter. They both love coffee and can't go a day without it. Shy and studious, Rory, though well liked, wasn't very popular with her peers, but the adults in the community adored (and continue to adore) her.
In the first few days of her sophmore year at Stars Hollow High, Rory received an acceptance letter to enroll in the prestigious Chilton Academy. In order to pay tuition, Lorelai had to ask for the money from her estranged parents. Richard and Emily agreed to pay for Rory's schooling but there was one string attached to the deal: Lorelai and Rory would have to come to their house every Friday night for dinner.
While in high school, Rory fell in love with Dean Forrester and dated him for most of two years before breaking up with him to date 'bad boy' Jess Mariano (Luke's nephew). This relationship didn't last either, because Rory couldn't handle Jess' problems.
After graduating Chilton, Rory went on to attend Yale University. Although it was always her life-long dream to attend Harvard University, she turned it down (along with Princeton University) for Yale. While at Yale, Rory shared a dorm room with fellow Chilton aluma Paris Geller, and was majoring in journalism, but temporarily dropped out of Yale after newspaper owner Mitchum Huntzberger, father of Logan, told her that she didn't have what it took to make it as a journalist. During her break from Yale, she lived with her grandparents and was required to do community service after stealing a yacht as a prank. As a result, they was a rift between her and her mom. She eventually returned to Yale, and to her mother, but the damage had already been done. The two still had trouble getting along with each other, and her relationship with her grandparents has also soured. All of this culminated into one of their Friday night dinners deteriorating into a shoutfest and a drinking binge. Her bitter separation from her mother ended as quickly as it began. Rory also talked her way into a job at Huntzberger's newspaper and took a break from Logan due to his behavior during a visit from Jess.
Rory and Loge reunited and moved in together, prompted by Paris angrily kicking her out of her apartment because Rory replaced her as editor of the Yale Daily News. Rory moved out of Logan's apartment because he cheated on her with some of his sister's friends. She returned to him, but did not fully forgive him until an accident with the 'Life and Death Brigade' landed him in the hospital.
Keiko Agena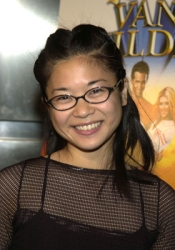 She plays Lane Kim on Gilmore Girls
Keiko Agena plays Lane, Rory's best friend on Gilmore Girls.
About Keiko Agena
Birthname: Christine Keiko Agena
Birthdate: Oct. 3, 1973
Birthplace: Honolulu, HI
Keiko was born and raised in Honolulu, Hawaii, she began her acting career in the theatre there and continued at the performing arts school now known as Mid-Pacific School of the Arts. As a student, she was one of only four actors nationwide chosen as a Presidential Scholar in the Arts and was able to meet President Bush.
Soon after graduation, Agena relocated to Los Angeles and has been working steadily in theatre, television and film ever since. Her very first professional audition resulted in a guest spot on the television series Renegade. Before landing her role on Gilmore Girls, Agena was no stranger to television. She guest starred as the mother of a deaf boy on ER and a student reporter on Sister, Sister as well as appearing on Beverly HIls, 90210. She also appeared on the Kids' WB! series The Nightmare Room and had a recurring role on the WB drama Felicity, as a college student who inspired Felicity (Keri Russell) to stage a demonstration at the student health center. Additionally, she appeared in the made-for-television movie Terror in the Shadows, as well as the independent feature Hundred Percent. Other films include the romantic lead in Red Thread. Recently Agena took on the challenging role of a young woman struggling with anorexia nervosa in Lifetime's Strong Medicine.
On the big screen, Agena can be seen later this year in the film Beauty Shop with Mo-Nique Imes-Jackson. Agena also starred in the independent feature film Hundred Percent, an Asian-American drama featuring the interwoven stories of three couples.
She attended Whitman College for one year as a drama major. She has been married since 2005 to Shin Kawasaki. She is involved in charity work for KPCC, the Southern California NPR affiliate. She was a member of the Meisner-based ITC ensemble.
She currently resides in Los Angeles, California with her two cats, Seth and Ben.
About her character, Lane
Lane Kim was born and raised in Stars Hollow, Connecticut. The rock-n-roll child of strict Seventh-day Adventist, vegan, Korean parents, Lane was forced at an early age to start hiding who she was from her family. She used loose floorboards and her closet to hide her enormous collection of non-Christian music and books. She and her best friend Rory Gilmorede used hollowed out books and a variety of pretexts to try and help Lane live a more acceptable life.
She attended Stars Hollow High with Rory until Rory enrolled in Chilton Academy. She was first in the marching band, and eventually joined the cheerleading squad after a girl at school remarked that Lane was "cheerleader material".
Lane is an obsessive audiophile, but was limited to collecting illicit CDs until a new music shop opened in town. She managed to talk to the owner, Sophie into letting her practice on a drum set. Eventually, she joined a band. Original name possibilities included for the band included The Harry Potters, Follow Them To The Edge Of the Desert, Devil's Advocate and The We, but the band members eventually settled on Hep Alien. The band members consisted of Dave Rygalski, Brian, and Zach. Lane and Dave began a romantic relationship that largely involved intricate strategies for hiding their relationship from her mother and their bandmates. However, they are forced to make their relationship public when Dave needs Mrs. Kim's permission to take Lane to the senior prom.
The strictness with which Mama Kim treated her daughter was actually a sign of how much she loves her and cares about her future, but Lane was forced to move out of her parents' home after her mother discovered her stash of American teenager goods. She hid out in Rory's dorm room at Yale, but eventually moved into an apartment with Zach and Brian. Mrs. Kim was shocked and slightly hysterical after discovering this fact, until Lorelai instructed her treat the guys as girls. This seemed to work, since Mrs. Kim later helped the band to organize a tour hosted by Seventh Day Adventist churches.
When the band gets a gig that could lead to a major break, Zach has a meltdown on stage because Bryan wrote a song that had Lane's name as the title, which effectively ruined what should have been the band's breakthrough night, then breaks up with Lane which leads to the break up of the band. Lane moves back home with her mother on the condition that she be treated as an adult. Recently, Zach approached Gil and Brian about reuniting the band. They agreed on the condition that Lane come back as well. Zach then went to Lane and asked her rejoin the band and asked her to marry him. She accepted both proposals. They were married quickly and the band has officially reunited.
Matt Czuchry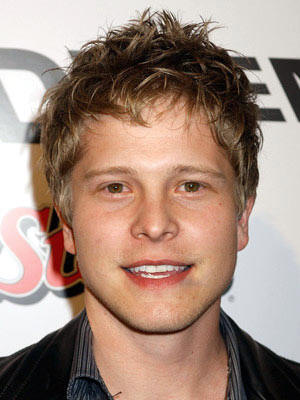 He plays Logan Huntzberger on Gilmore Girls
Matt Czuchry plays Logan, Rory's boyfriend on Gilmore Girls.
About Matt Czuchry
Birthname: Matthew Charles Czuchry
Birthdate: May 20, 1977
Birthplace: Manchester, New Hampshire
Prior to his recurring role in Gilmore Girls, Matt starred in the feature film Eight Legged Freaks and Slap Her, She's French. Among his other film credits are Mary Janes Last Dance and the independent film Em & Me, Swimming Upstream and A Midsummer Nights Rave.
On television, Czuchry had a recurring role on the drama Hack and starred in the pilot Jake 2.0: The Tech. He guest-starred on 7th Heaven, The Practice and Young Americans and also appeared in Freaks and Geeks, The Opposite Sex and Go Fish.
Czuchry studies acting with Belita Moreno, star of the comedy series George Lopez. His Bachelor of Arts degree in history/political science is from the College of Charleston in South Carolina.
Matt loves tennis and was an NCAA tennis player while in college. He was the State Tennis Champion his senior year of high school in Tennessee.
He currently resides in Johnson City, Tennessee.
About his character, Logan
Logan Huntzberger was born 1982. His parents are Mitchum and Shira Huntzberger. Logan is the heir to the Huntzberger Publishing Company, a national newspaper conglomerate, presumably in reference to the Sulzberger family, which owns the New York Times. Traditionally a chronic "ladies man", he's known to his friends as "King of the Sloths". Logan takes little interest in most things he's required to do, unless they somehow involve alcohol, women, or hanging out with his friends. He's known to Doyle, the Yale Daily News editor, as a reporter who barely ever shows up or writes anything. However, in spite of his disinterest, Doyle remarks that Logan has a great gift for writing.
Logan first appeared as part of a clique of spoiled rich kids who were more interested in partying than studying. Rory's friend Marty had served as a caterer for one of his parties, but when Logan's friends saw Marty in the halls of Yale later, they didn't even recognize him, which angered Rory. However, it soon becomes clear to Rory that while Logan may have a silver spoon in his mouth, he does have a quick wit and is more knowledgeable than he lets on to others.
Rory's relationship with Logan takes a dramatic turn when she spots a girl in a gorilla mask drunkenly stepping into an SUV, muttering "In Omina Paratus!"
Having gotten her attention, she did some digging and found that Logan's grandfather had been in the Life and Death Brigade, which uses the latin uttered by the girl as their catchphrase. Rory hypothesized that Logan's father, and therefore Logan himself, were members of this secret club. Deciding to pursue the club as a story for the Yale Daily News, she approached Logan about it, who at first denied knowing what she was talking about. However, he eventually agreed to have her attend one of their meetings, provided that she was driven blindfolded to their site in the woods. After some odd goings on such as members talking to each other without using the letter e in their words, the event culminated with a stunt where numerous members jumped off a 100 foot platform while holding umbrellas, wearing tuxedoes and dresses. Nervous about the prospect of performing such a dangerous stunt, Rory nevertheless gave in and joined Logan in the stunt. This gave Rory a sense of excitement about Logan that would prove to win her over to him, despite her reservations of his other traits.
Though Rory is attracted to Logan, she still was trying to keep things steady with her boyfriend Dean. Her relationship with Dean came to an end when Rory attended a party her grandparents Richard and Emily threw for her in an attempt to get her to be with a "blue blood" boy more fitting of her name. Feeling out of place both at the party and in Rory's life, Dean ended their relationship, and a crushed Rory ended up crying on Logan's shoulder.
Logan, meanwhile, did not feel ready to enter into a serious relationship with Rory, preferring to keep the girls in his life at a distance. This changed when Logan saw Rory talking to other boys at a party for his friend Finn, causing Logan to realize that he's ready to make a commitment and be Rory's boyfriend. But their new relationship doesn't ensure that things will go smoothly.
Logan's family sees Rory as beneath his class (despite her being 'a Gilmore'), and Rory is still bothered by Logan's Life and Death Brigade business. On one memorable occasion, Logan attempted to switch an item he stole from one wealthy person's house with another item he tried lifting for Richard and Emily's house. As a type of apology for his family accusing Rory of not being worthy of Logan, Logan's father offered her a job as an intern at a newspaper he had recently purchased. Rory accepts hesitenetly, as she fears the internship is being offered as a bribe after the Huntzberger's poor behavior. After weeks of working with Mitchum, he tells Rory that he things she "doesn't have it" with regard to her personal ability to be a reporter, Rory, in a fit of depression, goes to Logan and convinces him to steal a yacht with her. This act lands her in jail and forces her mother Lorelai to bail her out. When Rory confesses to her mom the why she was so upset, Lorelai is convinced that Logan is no good for Rory and encourages her to end the relationship-which leads to Rory's decision to drop out of Yale and live with her grandparents.
Rory stated her intentions to be just as slothful as Logan's reputation, and divided her time out of Yale between doing court ordered community service (as punishment for stealing a yacht) and being with Logan. Alarmed at Rory's behavior, Rory's grandmother attempted to limit her rights in the house. Fed up with Emily's attempts to control her, Rory moved out of Emily and Richard's house and re-enlisted at Yale. With a lack of available living space at Yale, she found herself moving in with Paris Gellar. When Logan is then confronted by Richard about Logan's 'intentions' for his granddaughter, Logan starts to get nervous about the prospect of being forced to marry Rory. Things are further complicated when Rory's old boyfriend Jess shows up, having become an author of a book. Rory is incensed at Logan's behavior with Jess, and Logan reveals that he drinks and lives it up since at the end of the year he'll be forced to take over the family business. Rory then decides the two of them need to take some time apart from each other.
After awhile, Logan appeared again, appealing to Rory to come back with him. Logan attempted to wear Rory down by having her followed with a coffee cart all day, so she can always get her caffeine fix. When this didn't work, he went directly to Lorelai and asked her to intervene on his behalf. Lorelai eventually realized Logan is serious and wrote Rory a letter, which convinced Rory to cautiously start seeing Logan again. Logan then came to Rory's rescue when Paris' stint as editor at Yale Daily News created a walkout of the Yale Daily News staff, causing the possibility that the newspaper wouldn't be finished on time. Seeing the situation, Rory stepped up to the challenge of getting the paper put out on time and inspiring the staff to stay with her. Logan, for his part, not only gave her some articles to fill in the paper, he also used his charm to stall the person in charge of printing until Rory has successfully gotten the paper saved on the campus server. Rory not only then continued dating Logan, but moved in with him after Paris kicked her out for having usurped her position on the paper.
Problems come again when the two attended Logan's sister Honor's wedding. While talking to Rory, Honor's bridesmaids revealed that they each had temporary flings with Logan while he and Rory were on their 'break', infuriating Rory and causing her to break up with Logan. Rory moved back in with Paris', who had a falling out with her boyfriend Doyle and kicked him out. Logan came to Paris' apartment saying that he truly believed that he and Rory were broken up, and that he has been completely faithful to her the whole time they were together. Willing to give him the benefit of the doubt, Rory moved back with him. Rory then visited her mom over the weekend without telling Logan, which made Logan uneasy about their relationship. But though she was still angry at Logan for his discrepancies, she told Jess while visiting him that she still loves Logan.
While still silently arguing over the problems with the bridesmaids, Logan revealed that he and the rest of the Life and Death Brigade were going to go to Costa Rica for an elaborate cliff diving stunt. Unfortuately, the stunt went extremely bad, as Logan's parachute failed to open while jumping. He ended up with a collapsed lung, several broken bones, and other extensive injuries. Hearing about this, Rory rushed to New York, where he had been flown to, and proceeded to take care of him, staying with him in the hospital. Logan was eventually let out of the hospital. After Logan's graduation it is revealed that his father Mitchum has arranged for him to go to work in London, which Rory views as a callous attempt of Mitchum's to keep them apart. Rory confronts Mitchum over this in an elevator and he tells her simply and straight forward that his actions regarding his son are none of her business and that he harobrs nothing personal against her, but as Logan's father, it is his responsibility to see to it that Logan gets a good, respectable job and, if necessary, to force Logan to "grow up" against his will, because he feels it is time Logan started to act like an adult and stop acting so irresponsibly. Rory then throws Logan a going away party, as he would now be flying to London for a year.
Liza Weil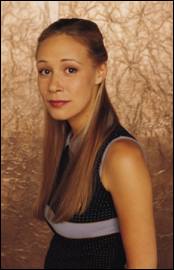 She plays Paris Geller on Gilmore Girls
Liza Weil plays Paris, Rory's challenger/friend on Gilmore Girls.
About Liza Weil
Birthname: Liza Weil
Birthdate: June 5, 1977
Hometown: Landsdale, PA
Although she was born in New Jersey, Liza spent much of her childhood traveling throughout Europe with her parents, who had their own comedy troupe. When Weil was 12, her family settled in Pennsylvania, and her mother began taking her to New York for auditions. At 16, she began traveling to the city alone for auditions.
Her first acting jobs came in regional theatre, summer stock and off-Broadway plays. She then moved to New York City to pursue her dream full-time. She began doing student films at Columbia University, which led to an audition for an independent film called Whatever. Weil landed the lead in the coming-of-age drama and made her film debut. Her other film credits include Stir of Echoes, opposite Kevin Bacon, and Dragonfly with Kevin Costner.
After shooting Stir Echoes, Weil moved to Los Angeles, landing memorable guest-starring appearances in ER, as the wife of a muderous schizophrenic patient, and The West Wing, as an intern responsible for leaking a White House staffer's drug and alcohol problem. Last year she appeared as a rape victim on Law & Order: Special Victims Unit.
Liza participated in the intensive Sundance filmaker's lab, workshopping Scar, which was written and directed by Teboho Mahlasti, opposite the South African cult star Ronnie Nyakale. On stage, she recently starred in a production of Proof, and had the great pleasure working with her father for the first time.
As of 2006, she is engaged ot Paul Adelstein. She didn't orginally tried out for the role of Rory on Gilmore Girls. Her personality, though, despite the fact that if wasn't right for the part of Rory, was something the creators didn't want to let go of, so they developed the role of Paris for her.
She resides in Santa Monica
About her character, Paris
Paris Eustace Geller is a child of wealthy parents and Jewish, born in December 1984. She was raised almost completely by her Portuguese nanny, and speaks fluent Portuguese as a result.
Paris is also lactose intolerant, enjoys soy milk along with other healthy and organic foods, and prefers her pizza without cheese; despite these eating habits, her favorite food is macaroni and cheese, and other kinds of fast food since she and Rory became friends and roommates.
Paris was originally Rory's arch-nemesis at Chilton Academy, partially because she felt threatened by Rory's academic prowess, but more because of the attention that Tristin DuGrey, the local golden boy/bad boy, paid the new transfer from Stars Hollow High. Her two best friends prior to Rory were Madeline Lynn and Louise Grant, who were more concerned about boys and makeup than Paris' focus on her academics.
Where You Lead by Carol King and Louise Goffin
Wanting you the way I do I only want to be with you
And I would go to the ends of the earth cause, darling to me that's your worth.
Where you lead I will follow anywhere that you tell me to.
If you need, you need to be with you I will follow where you lead
If you're out on the road feeling lonely, and so cold
All you have to do is call my name and I'll be there on the next train.
Where you lead, I will follow anywhere that you tell me to.
If you need, you need me to be with you I will follow where you lead.
I always wanted a real home with flowers on the window sill,
But if you want to live in New York City, honey, you know I will.
I never thought I could get satisfaction from just one man,
But if anyone can keep me happy, you're the one who can.
And where you lead, I will follow anywhere that you tell me to.
If you need, you need me to be with you I will follow where you lead.